Providing a complete RF equipment solution
L&L has provided quality Radio Frequency (RF) pressing and gluing equipment to the furniture industry since 1959.
L&L is a not just a company, but a team, of the most trained and dedicated employees, whose mission it is to produce high quality Radio Frequency products with the goal of 100% customer satisfaction.
L&L is the premier name in RF gluing applications and specialized gluing and drying woodworking machinery. L&L is a full service company offering in-house engineering and design, sales, parts, and machine service.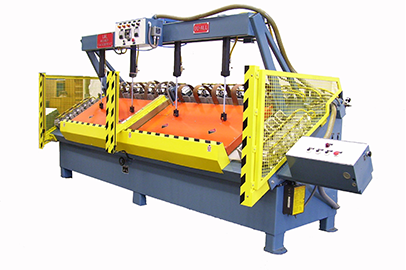 Pictured: Double DU-ALL High Frequency Assembly Press.
Contact Us
L&L Machinery
5901 West Highway 22
Crestwood, KY 40014
Phone: (502) 241-1502
Fax: (502) 241-5907
megbrn728@aol.com